Roadmap to super Success in Financial Market!!!
Find out how our students are making 20% to 100% returns per week
Choose a career full of freedom!
Date: Sunday, 09th June 2019
Time: 09:00 AM to 01:00 PM
Venue: Holiday Inn Express & Suites Bengaluru Racecourse Ward No.94, #16/1, Seshadri Rd, Gandhi Nagar, Bengaluru, Karnataka 560009.
Fees: Rs. 590/- (inclusive of GST) Includes Breakfast and Tea/Coffee
Who should attend the eye opener?
A complete stock market novice to explore the wealth creation opportunities in stock market
If you a fresh starter at stock trading/investing to know what it takes to become a successful investor/trader
If you are a veteran trader/investor to know how to improve your ROI
No matter you are a student, housewife, working professional, retired person, full time trader or complete fresher, all will find a life-transforming pathway to fulfilling life.
Video Testimonials from our Students
5 Star Facebook Reviews
This is one of the best place to learn the concepts of Market and Technical analysis be it investor or a trader. Avdhut Sir has loads of experience and his passion for Trading & Teaching is unmatchable. The associate faculty and monitors create a fantastic support system which makes learning easy and a continuous process . ASTA has set very high standards for any training institute in any field to match. Thanks you for an amazing experience.

Very well structured courses which will allow every one to go step by step in understanding stick market. It is a gurukul system which ensures each students are benefitted from this course. Main key thing is the objective of academy to train every one to become a pro with studies n process ....Kudos to ASTA ...

Balasubramanya Madhava Rao

The most promising Training Institute in India.Which will help you to become an independent Trader/Investor.

I was a fresher to the market and am learning with ASTA for over 2 months . I have attended the 3 seminars so far. I feel that I have learnt a lot and the fear of investing and trading In the market that I had is no longer there . The team work of the mentors and the Seniors to help me with my questions and doubts has been phenomenal. The best part is the continuous support i have recieved is what has helped me get past my fears and help me understand and respect the market . in the process have also started earning returns too I highly recommend ASTA as they are not just an Academy they are Givers in the real sense

One of the best trading academy, i have come across. Lot of emphasis is given on learning and understanding the concepts. Being a fresher, it was difficult for me to understand all the concepts in one go, but the regular revision webinars and homework makes it clearer. It is always ensured that all our doubts and questions are answered.

the best learning experience

🙂best trading academy, do join for investing in education in share market

I am a part of the current GEO program. Awesome 😎 it's changed my total view looks towards Market, the method of teaching and the knowledge imparted is unparalleled. The support and help you get from other mentors and monitors is great. This institute or rather family is like none other. Avadhut Sir made me realize that trading is an art and i have been thoroughly enjoying it backed up with good tech analysis taught by sir.Thank you Avadhut sir and the complete ASTA family.

most elegant place to learn share market trading

awesome experience with team asta....!!!wonderful trading academy... a super talented and full confidential.... with master of trading avdhuth sir...!!! friends if anyone read this who r freshers in share market... pls...pls...pls... don't invest money without proper market knowledge...!!!join asta and get full technical knowledge... than blindly invest your money... its secure and safe... as well as good ROI ( return of interest )

Learning Technical Analysis is not the only thing one received at ASTA, culture of AFOOFA - All for One and One for All is what makes TEAM ASTA as distinguished in the industry of Technical Analysis, you get connected to the team not just one person.Thanks to Mr Avaduth Sathe for cultivating such a wonderful team around him - At ASTA, every single day a new person like me takes up the challenge to win the world with courage and knowledge.

Part of the current GEO program, completed level 3 FUTURES & OPTIONS, inspite of being an ABSOLUTE FRESHER who didn't even had a DEMAT A/C before, it still feels like I've been trading in share market since years, the man AVADHUT SATHE Sir has got everyone of us so much comfortable with the world of stock market. His system is simply IMPECCABLE. his wisdom of being in market for over 30 years and counting, is all shared to all of us literally in a platter, just close your eyes follow sir's full proof system and make your destiny. it's As Simple As That. The whole team of ASTA, The SYSTEM of Asta, AFOOFA(ALL FOR ONE,ONE FOR ALL) they literally live for this. I'm usually very critical about things, this review is coming out of truly experiencing the world of ASTA, INDEBTED to Avadhut Sathe Sir for life! highly recommend this trading academy.

I am a part of the current GEO program. The method of teaching and the knowledge imparted is unparalleled. The support and help you get from other mentors and monitors is great. This institute or rather family is like none other. Avadhut Sir made me realize that trading is an art and i have been thoroughly enjoying it backed up with good tech analysis taught by sir.Thank you Avadhut sir and the complete ASTA family.Kedar Kamath

One can only experience it. You will get enlightened with this knowledge. It's a good blend of art and science. Avadhut Sir is the best and his team is also very cooperative.

What an amazing day it was on 21st July at The Lalit attending Panaromic GEO Seminar . 🙏🏼🙏🏼🙏🏼Hats Off to all the Senior Mentees of ASTA Family who put in their such hard efforts tirelessly for this 1 day Panaromic GEO Seminar... 📈📉📈It was an entire day through the emotional Journey of ASTA filled with Rich Experiences, Fun & Enjoyment ...🎉🎊🎉🎊🎉And there are not enough words to thank for giving us the crux of the Entire GEO Series in 2 simple laminated sheets... Even if we follow the setup given in it mechanically without application of our brains, still we will end up making profits... On top of that we get such a wonderful support system software along with the buddies and monitors... To guide us if we go wrong because of our own foolishness...🙈🙈And not to forget the passion and the dedication that Avadhut Sir puts in teaching the concepts and Setups with various examples in such a vulnerable condition with the throat.... I really wonder that from where on the earth does he get so much of energy to keep on going Day after Day... And he goes on tirelessly...I really feel myself very lucky to be a part of ASTA and to attend the Seminar...🙏🏼🙏🏼🙏🏼🙏🏼🙏🏼🙏🏼🙏🏼🙏🏼🙏🏼🙏🏼

Truly a great place to learn Advance Technical analysis and become a Pro Trader !! if you looking Stock market as a career option , you must not miss to learn from ASTA ! Mr.Avadhut Sathe brings his experience of 25 years and pours his heart out via his teaching......You get wonderful grooming in your trading style n personality with his team.

is it really a questions undoubtingly YES, i finding myself so fortunate to learn from mentor like Avadhut Sir and whole Mentees team.ASTA is for those who want to learn first and earning is just by product."we are AASTAians, We live AFOOFA"

Best place to learn the technical analysis. Absolutely great teacher and BEST MENTOR

Avdhut sir isexcellent teacher. He teaches the very difficult topics in very simple and easy to understand way. Hats off to him. It's really enriching our knowledge. I really appreciate the efforts of entire *ASTA team* for making all the Geo and Panoramic Geo seminar a gr8 Success. Vishvajeet Pitale.🙏🙏💐💐🙏🙏

Today's seminar was awesome, we very thankful to avadhut sir and astha team. Thanks

I am also fresher for trading. The way Avdhut sir explained the technical analysis, charts, & patterns was amazing. Every tip he gave about trading practices was very helpful. The myths of trading were also explained effectively. A dedicated effort of ASTA for encouraging common people to be in trading that to successfully.

All concepts are thoroughly explained by Avadhut sir. Very good support by monitors & mentors. The best thing is pre & post sessions webinars.

Hi... This is Murugan from Bengaluru, attended today's smm seminar wonderful experience and Mukesh.. U r superb and down to earth to reach each one of the participants. For Avadhut Sathe Sir of ASTA: Its very Simple. MUKESH is an Asset of ASTA. Doing a great job.... Hats off to one n all of ASTA. For Freshers: Join ASTA : a true place to convert urself as a PRO.

The best part about the ASTA is the hand holding of the newbies and answering their doubts tirelessly. i always lacked the courage to trade b4 joining GEO. But now I see my studies working and gaining more confidence each day to trade. fear is out of my system now. I have already started trading small and will start increasing my trades as i gain experience. Thank you Mandar sir, Siddhesh sir, Venky sir and prasad sir as well as mentees like Jawali sir, Joshi sir and others. and last but not the least Avdhut Sathe sir, without your vision this could not have been possible.You have opened new doors of opportunity for me. And i am so fortunate to be part of First GEO programme at pune. Neither the ASTA team nor us particiapnts will ever forget that we were the pioneer in Pune.I look forword to long relationship with ASTA. Thank you again.

GEO course is a life changing knowledge given to us by you ( Mukesh), Avadhut sir and others from ASTA. I felt it's importance as this knowledge can change the life of thousands and beyond. I see clear sense of caring and concern for each and every one in the training. Myself and all others of GEO-2 Bangalore batch are fortunate enough to have you as our mentor and words are not sufficient to describe the way the technical analysis was thought in a selfless way by you. ..............

"As a begining trader the class filled in a lot gap's in the research that I had done about trading on my own. I am confident the knowledge learned in the class will make me a successful trader. "

1. All the seminars give a good knowledge about important concepts in the stock market in very simple manner.2. AFOOFA culture is very good and it teaches you to be compassionate. Thank You Sir and the entire team👍👍👍👍

Fundamentals based investing is passive participation. Often we hand over our savings to Mutual Funds and Asset manager who take cuts for service provided. But Technical Analysis is dynamic and participative. With correct knowledge and guidance one can make higher returns and have fun while doing so. Worth the effort to learn and work for yourself! Happy to be part of ASTA Bangalore Family Branch!!!

Excellent information got from this training session.Thanks to Avadhut sir and the supporting staff.

I am a Psychologist and completely fresher to the share market before joining the course. when I attend 1st seminar I started understanding the concepts and views about market taught by Avdhut sir and then studied the charts. Now after attending all the seminars, I must say my money story has been changed and I am investing my time and money in stock market with the excellent guidelines by Avdhut sir. I will genuinely recommend this course to others as this is really a key to become a successful and professional trader. Thank you Avdhut Sathe sir for your passionate teaching.

I am active in Stock market from last 11 years. ASTA gave me confidence to believe in Technical. It was always messy between Fundamental and Technical. Now ASTA gave me hope that, one day I can choose between what I am doing Now and what I wanted to do. Hope the day will come with ASTA Family. Best part is Bangalore trainer Mukesh Sharma 👍. What an outstanding person 👏👏👏Looking forward to start a new journey in Life. Long way to Go.BHARAT MATA KI JAI.BANDE MATARAM.

Very proud to be a part of Avadhut Sathe Academy, I learned more skills which are very useful in trading.

Thank you, Avdhut Sir, for teaching me great knowledge of Stock Market ( person like me with non-finance background ,as I am cardiologist daily dealing with heart disease patients). Really you are great teacher, great human being, great person. Hats off to you & entire team of ASTA for great enthusiasm, great energy, positivity, cooperative attitude, punctuality & in dept knowledge of subject. You not only taught us share market but you thought us how to live life. With you teaching Hope that positive thoughts (Bulls)will always win over negative thoughts and will print Green Candle every min, hour , daily , weekly , monthly and forever. With this We will make higher highs & higher lows in every phase of life and our life will remain in positive Uptrend like Nifty 50. Hope that we will break every hurdle (resistance/ trendline ) in life & will make it as support to make higher highs. I promise you that We will do every task in life by calculating risk reward ratio with appropriate stop loss and will do healthy retracement (Fibonacci) in every phase of life. Avdhut sir, with your great teaching our life as well as our treading skill will progress like dynamicity of 3rd of 3rd wave. Thank you very much for everything you given us in SMM, PAPA, FOME & GUE. Dr. Somnath Mallakmir DM(Cardiology).PhD(Cardiology).MD(Medicine).CONSULTANT & INTERVENTIONAL CARDIOLOGIST

Had a wonderful experience learning under the GEO program. Kudos to Mukesh Sharma. Excellent instructor

Avdhut Sir is a genius trader and an extraordinary teacher with pure heart. His positivity is exceptional and infinite energy levels are amazing! ASTA team is distinctively positive and always supportive pre and post training as well.

I attended GEO training by ASTA at Andheri (Mumbai) between Apr & June-2019. Importance of Humility, Compassion, Mind & Money management is stressed very well alongwith Technical Analysis concepts, investment & trading strategies. It is excellent with interactive Seminars, Webinars, HomeWork, Monitor's guidance & ongoing monthly/bi-monthly meetups ("Satsangs") to stay motivated, updated & "on track" for success. Atmosphere is very positive, passionate & helpful. Training is truly "More Than Money & Larger Than Life"

It was an awesome experience!! Doing this course has given me immense knowledge about Trading which a fresher like me should possess before starting actual trading. U not only taught us trading techniques but also the mind management rules. Hats Off!! To ur team members too!! Who are always ready to share and I impart knowledge. They want everyone to get success. Sir, u taught us how to differentiate between good gain and bad gain. Now it's our time to implement the knowledge by following the process with focus and discipline. Initially, the performance may be a bit sluggish but then I am certain that it will move to impulsive. Many thanks and best wishes to you and your team Dear Sir, May you succeed in dream 🙏

It was one of the great learning session. During 4 sessions, we were given practical techniques which we can apply in real life to improve success in trading. Money management rules guide us to minimise risk. With no doubt, Avadhut sir is best trainer and ASTA does have excellent support system. Looking forward to implementing this learning now. Thank you Asta for showing the opportunity.

excellent knowledge it is university itself

Avadhut sir.... fantastic session delivered by a fabulous person. avadhut sir's greatness lies in his simplicity.. a Ravan in terms of knowledge and Dronacharyain terms of giving and sharing his knowledge. a self made man with a negative ego and infinitely positive energy. a Demosthenes in delivering his wisdom and knowledge .... felt lucky and blessed to be associated with such a person. as per ASTA is concerned..I felt it to be my Alma Mater... so much supportive and helpful..a true day care centre for all the freshers in this trading.... wish all the best Andrea skyrocketing success to all of you out there

Very strong support system by all mentors, & well explained nuances of technical analysis alongwith lessons of mind management.Happy to be here,as I am in safe hands of Avadhut sir & his team. Thanks a lot Mandar sir,Vyanktesh sir, & Prasad sir.

Recently participated in SMM & PPPA seminar in Pune!Our seminar is like going to school!! With a difference that we learn and dance with our teachers! Great thing about ASTA is the ethics & superb leadership style by teachers/ mentors ( Mandar Sir Vyankatesh Sir & Prasad Sir) .The witty one liners & life examples by mentors are worth noting.The culture is inclusive with high values implemented with simplicity. Thank you mentors!!

...Awesome...Thanks Mandar, Prasad and Venkatesh and ASTA Team...Did SMM, PAPA,...excited for next sessions...Thanks All...

My sincere thanks to Avadhut Sir. Sir has made trading so simple that you follow the set up and your are bound to win and earn. Specifically the set up bb challenged, ungli, and rsi. Thank you Avadhut sir once again.

Well dedicated and committed team in ASTA working for a great cause.A very good and systematic process.Great Pre & post seminar follow up webinar.No false promises. Great teachers who are actively trading in the market.I feel that one can close your eyes and believe in ASTA.Worth more than the money invested.Highly recommended.👍👍👍

Best for beginners. All concepts get cleared. Best ambience because of a homely feeling. All because of Avdhut sir. Selfless existence of AFOOFA culture

Passion of making every individual to learn each and every detail about market and technical analysis.thank you ASTA and afufa culture,we rock...

An absolutely amazing two days! I am sure to complete the entire course and also to work with Asta if deemed capable in the future! Totally floored with the way the entire concept was presented and explained. Avdhut sir, you are awesome! Here's another term for VOW: VISION OF WEALTH! (And this wealth is not just monetary, but also mental and spiritual) Many thanks and god bless!

All concept of stock trading is very well explained here...... Support system is Awesome.... the support guys like Monitor, mentee, etc.. are very helpful.. they feel enjoyed to answer every query..Avdhut Sir is reach experience in stick market & he enjoyed to share that all to every person who is joined ASTA.. EVERY PERSON WHO WANT TO BE A PART OF STOCK TRADING, MUST ATTEND ENTIRE JIO PROGRAMME ATLEAST ONCE...

A great learning experience, Thank You Avadhut Sir. Total course design is excellent with pre session webinars, Seminar at week ends and post webinars for revisions. You make learning process easier for working people like me. Thank you.

Dedicated and committed team in ASTA. Very good and systematic process. Great follow up sessions. No false promises. Great teachers who are actively trading in the market.I feel that one can close your eyes and believe in ASTA.Worth more than the money invested.

Great Experience, Many thanks to Avadhut Sir and all ASTA mantees for this wonderful journey of TA in share market. Their teaching pattern is like how the parents teach their baby to first stand then walk and then run . The entire team is so much dedicated, compassionate and patient.. loads of blessings and a big thanks 🙏 I🙏

Excellent Trading Academy join everyone

Great trainer, awesome support system, helping culture. There is something in the air of ASTA, everyone becomes selfless and helpful. I always say to everyone one that the fees which ASTA charges is only for venue and food, the Knowledge which sir gives is Priceless. We are indebted Avadhut sir.

Excellent training course for learning technical analysis from expert hands on trainers , highly recommended

One of the best trainings for stock market. Never seen such a meticulous training on stock market. Superb handholding through webinars and seminars by the ASTA team.Hats off to ASTA team and Sincere thanks to Avadhut Sir for giving a new meaning to life and career.

genuine to the core,solid support post training,passion and perseverance at epitome

it is a life changer whatever misconception you have about shares and market you will get a new insight into it my misconceptions have been really cleared and it seems trading is a technical analysis game and not a gambling

A marvellous mentor.......

परीस स्पर्शलहानपणी खूप वेळा ऐकली असेल गोष्ट तेव्हा वाटायचं की खरंच परीस असत का पण गेल्या दोन महिन्यात मला केवळ पटलंच नाही तर खात्रीने सांगू शकतो कि परीस कशाला म्हणतात, न्हवे मी अनुभवत आहेमी काही महान योध्याना ओळखतो ज्यानी आपल्या महान ध्येया साठी आयुष्य वाचलं केवळ आपल्या समाजबांधवांसाठी नव्हे तर आपल्या देशाच हित पाहून.उदा - छत्रपती शिवाजी महाराज वीर विनायक दामोदर सावरकरआणि ह्या कलियुगात एक असाच ध्येयवेड्या माणसाला पाहिलं आणि अचंबित झालो त्याची सहज आपलंसं करण्याच्या वृत्तीने तर अगदी संमोहित करुन टाकलं मला खरंच माझे मागील जन्माचे कर्म वा माझ्या आई बाबांचे कर्म असावे जे मला असे गुरु आणि गुरु बंधू भेटलमी निःसंशय सांगतो इकडे प्रयत्न करूनही तुम्ही काहीच गमवू शकत नाहीकेवळ मार्केट च ज्ञान नाही तर जीवनाचं सार इधे अनुभवलं ASTA केवळ शब्द नाहीत तर मनापासून तळमळ आहे

I'm a Novice in Trading. The eye opener itself was very engaging which led me to enrol for the SMM Seminar. The process and system is so organised that complex topics are designed so easy to understand. Post the first day of SMM seminar, I decided to enroll for the GEO Series and the PAPA Seminar added a tremendous boost to my confidence. Will be starting to trade soon 🙂I would highly recommend ASTA to anyone who is interested to enter the Stock Market.

Papa seminar is awesome.. learnt lot of new things from this seminar....thanks sir

an awesome experience.. unbelievable...superb mentor.... fabulous monitors....hats off.

Best Academy to learn Stock market. Superbbbbly made complex stock market very easy.Loved the Gurukool learning system. Personalised attention with webinars & follow ups.Enhanced my learning curve drastically. Empowering people to came out of rat race & live a dream life.Really Amazing. By best decision in life to join this academy.

Awesome experience! Will always be thankful to Shri Avadhut Satheji for opening our mind & go into the market with a lot of confidence.Looking forward to your continuous blessings & support.Thank you Avdhutji.

Avadhut Sir is the best at what he does, not just training but nurturing the minds of his students. The energy during each and every seminar is amazing, the support system of ASTA is awesome with each member looking after the others and working towards their success. The course material is paced in such a way that it covers a lot of concepts but still gives enough time to grasp and imbibe everything. I am lucky to be a part of this journey!

Thank you so much Avadhut Sir for sharing your knowledge. It was an Amazinggg session, very very useful, We all will be amongst that 1 Lac People🙏🏻 Traders ki Fauj🤟🏻 Thank you so much to all the Mentees & Monitors for your guidance & support. Awaiting for rest all the Seminars😍 Cheers to ASTA 😇

Thank u Sir...Great Seminar.. And all mentees are superb.. "SHARING AND CARING"CHEERS TO ASTA TEAM.. 👍🏻

Sir I really enjoyed .. honestly speaking i have done other courses of TA but u rock and enjoyed your seminar lot of new learning .. before seminar could recognise the pattens but now I can so rock solid seminar looking forward for PAPA... and It looks like I don't mind doing mentor ship program ... cheers sir...

This three months have been important period of my life - first to unlearn what i knew about market and learning technical analysis. Now i am confident to form my own view about any script irrespective of fundamental knowledge about it. This is biggest take away and it reduced anxiety.

ASTA support system is one of the best. They took lot of efforts for each one of us so that we understand the concept. The courses are very well designed. At the end of the last seminar I was more confident on my entries and exit in the share market. Looking forward to be associated with ASTA and join their advanced training programme. Thanks a ton to Avadhut sir and mentors. My FB friends, if you are passionate about trading, just go for this beautiful journey of share market. I am sure you will love it by the end of the programme.

I had an amazing experience of my life.. thank you team ASTA for teaching me everything from scratch ... ...it was truly life changing ......I can't thank you enough

Avadhut sir.. Am your geo 13 batch student.. very inspirational and full of knowledge .. thanks a lot for your guidance and unconditional support..hats off to you..Mansi Karandikar

I ventured into this unexplored field of trading by facebook. Right from the eye opener to GEO series the training imparted is par excellence. Simple language, introduction to great techniques, preliminary training through webinars make a PRO trader out of you. I don't think any other course would offer such exhaustive knowledge. THANK YOU ASTA. THANK YOU AVDHOOT SIR.

Sanjeev Krishnarao Tonapi

Excellent and useful training for those who want to take trading seriously. Good team to support you to understand concepts.

The best trainer in stock market

Good experience with asta family........thank you to avadhut sir for financial freedom.....

Being a trader and an investor since 2007, I had no clue what I was doing with my hard earned money. I had learnt some fundamental analysis which did not worked during the 2008 fall even in the best of the fundamentally strong companies. I tried candlestick charts and patterns but could not get my hands on them as sometimes they worked and sometimes they fail. I had lost almost an arm and a leg before joining the GEO course. After doing the GEO course, now I am able to make decent profitable trades. I am able to understand where the market is going. I am able to cut down my losses to minimum. I am much learned and a disciplined trader now. Sir makes us focus on the process a lot. The best academy to learn trading. Thanks Avadhut Sir for making trading so easy !!

A to Z knowledge of share trading.Anyone can make money with the guidence of sir. Energetic personality with huge knowledge of subject. Highly recommended Everyone to join the program

Excellent mentor. With webinars before seminar well prepared Post seminar also well revised. Nobody can give so much. Freshers can redo whole geo series. Also think of booster preferably mentorship.

At ASTA U learn sanskars for life. Highly Recommended for everyone.it's not trading it's a journey & we all must be a part of it😀

In my struggle of making good money to live a better life and understanding the so called volatile share market; ASTA has contributed in a big way in my life. If followed the simple to understand rules, how one can earn good money in share market has become a truth for me after attending the SMM (Basic) seminar.The value of 'Being in Present, Being Compassionate towards others and Patience' were not new to me. But how to practice these values and how these values can help us earn big money and make our life livable was a life transforming experience to me.To share the practicability of ASTA's teachings; I witnessed, how an old lady (age 60+); where we can assume her limitations of understanding new concepts and use of technology on her behalf, has not stopped her from earning three times the money in merely a month. This live testimony has made my belief stonger on Sir's (ASTA's) teachings and his experience of 25 years in the industry.May it be the theory, practical sessions, easy to understand notes or the care taken by the mentors, "Precise Care" is what ASTA is. These guys are selfless ... A never before experience in commercial domain !I am now assured of a better life for me and my family, provided my dedication is on track. Fingers are crossed.Thanks Avadhut Sir !!! Lots of love and good wishes to you !

Absolutely/Highly Recommended with 5 ***** Stars!

Millions of thanks to Avadhut sir for such a motivational, very informative, very energetic with very positive influencing session. A lots of learnings & take a always to me. I know, it's beginning of a long journey. But now I am sure, I ll be successful under the shadow of your very effective guidance. Once again, thank you very much.

You will be exposed to the new world of trading!!! Go for it.....

Very systemic training approach and well coordinated team. Passionate training professionals.

Avadhut Sathe Training Academy is a must for traders who are illiterate in Technical Analysis.

We recently did the SMM in Mumbai and loved the energy, positivity and the contents of the seminar. Best part of ASTA is not only the leader Avdhut Sir is exceptional, the team I.e. Mentees take a lot of efforts in understanding and resolving your queries on priority.Thank you so much Avdhut Sir and our mentees Rajesh Kutty Sir / Pradeep Kale Sir for sharing the wisdom and your best support.

Amazing experience with the Asta team.excellent platform to learn in depth about the market in a simple way.. Thanks to Avdhut sir for providing this platform & making it simple for people who are totally fresher & new to this market world. Thank you

His way of conducting seminar no repeating but teaching through live examples

Had amazing experience with ASTA and learned a lot in trading world.Thanks to Audhut Sir creating a wonderful platform and sharing his experience and knowledge.

Excellent platform to gain very good, precise knowledge to excel in the field of Trading in share& commodities markets

SMM COURSE IS REALY AWESOME FOR A FRESHER RATHER THE WHOLE COURSE STRUCTURE IS DESIGNED VERY WELL. VERY NICE TEACHING BY AVDHUT SIR. HIS EXPERIENCE AND KNOWLEDGE IN THE FIELD IS TREMENDOUS. REALLY I SAW A PASSIONATE TRAINER IN HIM. I NEVER EVER SEEN A MENTOR LIKE HIM. AND HIS MENTEE REALY DOING A VERY GOD JOB. VERY NICE SUPPORT EVERY QUESTION GET ANSWERED NEATLY AND THEY MAKE IT VERY SIMPLE TO UNDERSTAND THE CONCEPT. GREAT....

Avadhut sir and all the mentors make the understanding the concepts so simple. At times one might feel like it's not my cup of tea. But the assurance and hand holding that one receives that . . .yes you can do it help one to get over all the hurdles.Rest it is own study and the time one spends with the charts.

Amazing experience with all of participants in Asta family.

all basic aspects are taken care very well.even a fresher feel empowered after the training

osam teaching skill this is the best platform for fresh trader

Great training skills and support from Avadhut Sir and team. Highly recommended!!!

ASTA is not only an Academy where you learn but it is more than a family where everybody is egar to help each other to reach to their goal. Avadhut sirs knowledge and teaching simplicity is impeccable. I'm really blessed to be part of such great and caring family. I wish all the success to ASTA and I will continue my great journey with ASTA with Discipline....

Amazing experience. educational life again start after long period. Specially Thnx Avdhut sir gadi la rulla var aananya baddal. navyane aayushyala survat zhali. aayushyala Navin kalatani milali .tya baddal dhanyavad full supporting entire Asta family.
4 Hrs SEMINAR on WEALTH CREATION THROUGH EQUITY INVESTING / TRADING – THE EYE OPENER!
Date : Sunday, 09th June 2019
Time : 09:00 AM to 01:00 PM
Venue : Holiday Inn Express & Suites Bengaluru Racecourse
Ward No.94, #16/1, Seshadri Rd,
Gandhi Nagar, Bengaluru,
Karnataka 560009.
Fees: Rs. 590/- (inclusive of GST) Includes Breakfast,Tea
Contact :
Preeti @ 8291977034
Rahul @ 9819189333
Siddesh @ 8291977035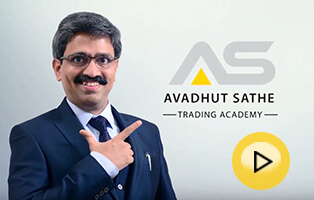 About Avadhut Sathe – Financial Trader, Trainer and Mentor
Ex-IT Delivery Head and over 25 years of Market Experience in Trading and Training
Training is my Passion, Trading is my Life! – Avadhut Sathe. He is a rare combination of trainer and a trader. Avadhut has been trading in the stock market since 1991 and has witnessed major Bull and Bear market cycle from the past 25 years.
Avadhut has been conducting seminars on stock market trading since February 2008. Since then, more than 10,000 individuals have benefited from his seminars. His sharing of genuine market experiences with his participants makes them come in contact with the realities of stock market.
Why Avadhut Sathe Trading Academy?
Avadhut is a skilled trader & a passionate trainer having more than 25 years of experience in Equity, Derivative and Commodity Markets.
Know more about Avadhut >>
All courses emphasize on practicals, making you independent when it comes to buying and selling decisions
Dedicated ongoing (Email & WhatsApp) support after course completion
Webinars before and after the seminar
Listen to fellow participants reviews >>
The success stories are increasing year on year