GEO Program – Level 1
Secrets of Market Millionaires (SMM)
GEO Program – Level 1
Secrets of Market Millionaires (SMM)
Seminar Highlights
The 3-Ms of Market Wizards
M – Method to identify the right opportunity in every market situation
M – Money management discipline to survive and make profits
M – Mind management to conquer your emotions – anxiety, greed & fear
Who should attend?
Anyone who wants to join the league of 10% market millionaires
The seminar focuses on Becoming a Pro by learning
Secrets to make your money work for you more efficiently
Simple tricks to understand market trends and differentiate between good or bad stocks
Thorough understanding of the forces of demand and supply through Technical Analysis
The "Art" of Technical Analysis – to rise with the Bulls and roll with the Bears
How often the news follows the price action, i.e. knowing something is cooking in the company (good or bad) before the news is out.
To align with the dominant forces for profitable investments/trades – in both bull and bear markets.
To make the right entry and exit decisions while minimizing risks
To find the targets and proper stop losses.
Key Money Management Rules for both Investors as well as Traders
Mind Management Rules – journey from a cluttered mind to clear mind with Belief and Patience!
Practicals with a Proven System / Methodology – a Step-by-Step Guide to make Buy/Sell decisions.
The methodology is prepared after years of experience of trading and investing. This is the biggest takeaway!
Upcoming Seminar
Start date: 01st Feb 2021
Series of 15 Online Sessions
Venue: Online
Investment: Rs. 18,000 + 18% GST = Rs. 21,240/-
Contact:
Mumbai – Prasad Wagh @82919 77033, Mihir @70459 22756
Navi Mumbai – Titeeksha @7045150888, Jayashree @8879300362, Nishigandha @7045159777
Pune – Preeti Verma @70453 32933, Santosh Desai @74001 62400, Siddhesh Nirmal @82919 77035
Delhi – Pradnya @7208482852, Mahesh Mansukh @9075004780
Gujarat & Madhya Pradesh – Atul Hingarh @7208996414, Heli @7208996415
Kolkata, Bhubaneswar – Tarun Lohiya @7208996411, Surjit Das @7208996412
Chennai (Tamilnadu) – Gopalakrishnan @7045922757, Mukesh @8088160876, Bhavika @8884540068
Bengaluru (Karnataka) – Shafiqua @9619624439, Sneha @9619623039, Anushaa @9844434690, Rekha @9900114144
Hyderabad, Kochi – Rajesh Kutty @9643919932, Vyankatesh @7045809911
Email : enquire@avadhutsathe.com
Pay Now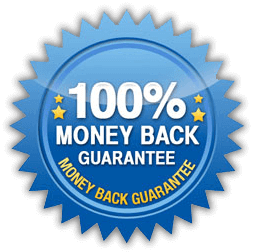 If you do not like the program you may avail 100% money back before the 4th SMM concept session.