Video Testimonials from our Students
5 Star Facebook Reviews
My sincere thanks to Avadhut Sir. Sir has made trading so simple that you follow the set up and your are bound to win and earn. Specifically the set up bb challenged, ungli, and rsi. Thank you Avadhut sir once again.

Manishaa Desai

5/16/2019

Well dedicated and committed team in ASTA working for a great cause.A very good and systematic process.Great Pre & post seminar follow up webinar.No false promises. Great teachers who are actively trading in the market.I feel that one can close your eyes and believe in ASTA.Worth more than the money invested.Highly recommended.👍👍👍

Sachin Lohiya

5/06/2019

Best for beginners. All concepts get cleared. Best ambience because of a homely feeling. All because of Avdhut sir. Selfless existence of AFOOFA culture

Varad Lele

4/27/2019

I attended SMM seminar by Avadhut Sathe sir in Mumbai on April 13th and 14th, 2019. That it was amazing is the biggest understatement of the world. He is an infinite treasure of knowledge. There might be many others in the share market who are equally knowledgeable but what differentiates Avadhut sir from others is his willingness, ability and passion for teaching. The way he explained the concepts was so lucid and lively that even absolute freshers who knew nothing of stock market could also understand. He makes sure that every participant understands the concepts. Moreover, over the years he has created a solid support system to teach newcomers. They give us so much in terms of concept webinars, seminar and revision webinars that I am sure nobody else can match. That is not all. ASTA appoints monitors for a group of about 10 participants, who are very approachable and helpful.It was a random advertisement on Facebook that introduced me to ASTA. I attended their eye opener seminar just for the sake of it, just to see what they have to offer. At the eye opener seminar, I could see so many professional traders who have taken training from ASTA and are making it big. The only feeling I got after attending the eye-opener was 'if lieutenant of ASTA are so knowledgeable, how would the captain be'!! I enrolled for the seminar and I am sure it was the best decision of my life. It is not easy to get so much from someone who has spent 25+ years studying stock market. This seminar has to be experienced. It is impossible to describe it in words. Yet I have done my best to describe it here. Now looking forward to attending PAPA seminar on May 4th and 5th. I will continue my association with ASTA in the future for my lifetime.

Girish Khare

4/16/2019

Passion of making every individual to learn each and every detail about market and technical analysis.thank you ASTA and afufa culture,we rock...

Alphanso Tutin

4/16/2019

An absolutely amazing two days! I am sure to complete the entire course and also to work with Asta if deemed capable in the future! Totally floored with the way the entire concept was presented and explained. Avdhut sir, you are awesome! Here's another term for VOW: VISION OF WEALTH! (And this wealth is not just monetary, but also mental and spiritual) Many thanks and god bless!

Niranjan Ponkshe

4/15/2019

All concept of stock trading is very well explained here...... Support system is Awesome.... the support guys like Monitor, mentee, etc.. are very helpful.. they feel enjoyed to answer every query..Avdhut Sir is reach experience in stick market & he enjoyed to share that all to every person who is joined ASTA.. EVERY PERSON WHO WANT TO BE A PART OF STOCK TRADING, MUST ATTEND ENTIRE JIO PROGRAMME ATLEAST ONCE...

Kamlesh Sutar

4/15/2019

A great learning experience, Thank You Avadhut Sir. Total course design is excellent with pre session webinars, Seminar at week ends and post webinars for revisions. You make learning process easier for working people like me. Thank you.

Apurba Bose

4/15/2019

i started searching for institutes who could teach me technical analysis(TA) of share market...i spend around 4 months on it...going through reviews on internet..visiting few institutes which i shortlisted.what i found when i visited few of these institutes, which i would not like to name....they were running pretty much a money making scheme...i was not convinced to join them...In this research i stumble upon avadhut sathe trading academy(ASTA)...so i decided to go for their one day seminar called as eye opener.eye opener experience:1) They charged fees...i was shocked...bcoz seminars which i previously attended were just free,even food was also free.(later i came to know they charge fees to keep the timepass ppl away...there's no place for not so dedicated ppl at ASTA)2) The seminar was not taken by avadhut sir... his ASTA team and ex students were conducting it....i was disheartened...but the seminar was conducted pretty well...simple concepts were only explained but none of the institutes i visited earlier, explained it..now i was amazed3) ASTA ex students were introduced and they shared their experience...one catch was..some were making a lac per week..i was stunt now ( it can't b true...yaar log din raat kaam karte hai 50,000 k liye).Later i got to interact with few of them...the way they explained about technical analysis(TA)...i was amazed and little convinced.i decided to join the GEO PROGRAM( it consist of 4 seminars..of 2 days each)...but i was cautious.. so i paid for only one seminar(i.e. SMM)First seminar(SMM) experience:1) Before the actual seminar few webinars were conducted for us to get familiar with the terms and concepts of TA.(there were repeat webinars for those who missed it)2) In actual seminar we directly started with TA...no timepass as we have been made familiar with it in the webinars.3) Avadhut sir teaching style is awesome...he just makes it simple for you.4) There were more than 300 ppl for the seminar...we were divided into a group of 15 each and a monitor (team member of ASTA) was assigned to us...he used to clear all our doubts.5)After the seminar...few revision webinars were arranged..it cleared our doubts and made our concepts clear.i was overwhelmed...it was just pretty good( But personally i didn't found the TA of share market challenging...it was sort of manual...i was little concern about the field m getting into)...but i decided to go for second seminar..Second seminar(PAPA) experience:*everything was conducted just like first seminar....awesome(personal highlight...i was amazed...started enjoying TA...it was much more challenging then i ever could imagine.)** i just paid the fees for rest of the seminars and they too were awesome...and i also joined the advance program ( called as Booster) and m so thankful to ASTA for all of this...for making my journey a roller coaster ride.Overall +ves:1) The study process is well planned and executed.2) Monitors are always there to clear our doubts...and they are always so polite.3)The Environment for seminar is pretty good...best seminar halls..food.4) Lastly ...Avadhut sir is just awesome...he has that AURA which can mesmerize you.**ppl concern:1) Some are concern that FEES are high...but guys the knowledge that they provide and the efforts they put in ...its worth it.( **highlight...some of the ppl started earning from the market even before the program was completed.. and earlier i didnt trusted but ASTA ex students are making lac per week and some even more)2) What can possibly be taught in 2 days?....its not just 2 days seminar...seminar starts from concept webinars and end on revision webinars...its a long process3)some are like...we are Starting from scratch...blank about share market...just don't bother about it...99% of ppl coming there are newcomers.I hope this review helps someone...

Kiran Lokhande

3/23/2019

Dedicated and committed team in ASTA. Very good and systematic process. Great follow up sessions. No false promises. Great teachers who are actively trading in the market.I feel that one can close your eyes and believe in ASTA.Worth more than the money invested.

Balakrishnan Vijayan

3/20/2019

Great Experience, Many thanks to Avadhut Sir and all ASTA mantees for this wonderful journey of TA in share market. Their teaching pattern is like how the parents teach their baby to first stand then walk and then run . The entire team is so much dedicated, compassionate and patient.. loads of blessings and a big thanks 🙏 I🙏

Kavita Golwalkar Goswami

3/18/2019

Excellent Trading Academy join everyone

Allabaksh Pinjari

3/18/2019

Great trainer, awesome support system, helping culture. There is something in the air of ASTA, everyone becomes selfless and helpful. I always say to everyone one that the fees which ASTA charges is only for venue and food, the Knowledge which sir gives is Priceless. We are indebted Avadhut sir.

Irshad A Chaudhary

3/17/2019

Excellent training course for learning technical analysis from expert hands on trainers , highly recommended

Ankush Shinde

3/06/2019

One of the best trainings for stock market. Never seen such a meticulous training on stock market. Superb handholding through webinars and seminars by the ASTA team.Hats off to ASTA team and Sincere thanks to Avadhut Sir for giving a new meaning to life and career.

Avinash Shinde

3/05/2019

genuine to the core,solid support post training,passion and perseverance at epitome

Shilpa Bendre

3/04/2019

it is a life changer whatever misconception you have about shares and market you will get a new insight into it my misconceptions have been really cleared and it seems trading is a technical analysis game and not a gambling

Vivek Goyal

2/20/2019

A marvellous mentor.......

Nilesh N Bhingarde

2/19/2019

परीस स्पर्शलहानपणी खूप वेळा ऐकली असेल गोष्ट तेव्हा वाटायचं की खरंच परीस असत का पण गेल्या दोन महिन्यात मला केवळ पटलंच नाही तर खात्रीने सांगू शकतो कि परीस कशाला म्हणतात, न्हवे मी अनुभवत आहेमी काही महान योध्याना ओळखतो ज्यानी आपल्या महान ध्येया साठी आयुष्य वाचलं केवळ आपल्या समाजबांधवांसाठी नव्हे तर आपल्या देशाच हित पाहून.उदा - छत्रपती शिवाजी महाराज वीर विनायक दामोदर सावरकरआणि ह्या कलियुगात एक असाच ध्येयवेड्या माणसाला पाहिलं आणि अचंबित झालो त्याची सहज आपलंसं करण्याच्या वृत्तीने तर अगदी संमोहित करुन टाकलं मला खरंच माझे मागील जन्माचे कर्म वा माझ्या आई बाबांचे कर्म असावे जे मला असे गुरु आणि गुरु बंधू भेटलमी निःसंशय सांगतो इकडे प्रयत्न करूनही तुम्ही काहीच गमवू शकत नाहीकेवळ मार्केट च ज्ञान नाही तर जीवनाचं सार इधे अनुभवलं ASTA केवळ शब्द नाहीत तर मनापासून तळमळ आहे

Vaibhav More

2/04/2019

I'm a Novice in Trading. The eye opener itself was very engaging which led me to enrol for the SMM Seminar. The process and system is so organised that complex topics are designed so easy to understand. Post the first day of SMM seminar, I decided to enroll for the GEO Series and the PAPA Seminar added a tremendous boost to my confidence. Will be starting to trade soon 🙂I would highly recommend ASTA to anyone who is interested to enter the Stock Market.

Ashish Poojary

2/04/2019

Papa seminar is awesome.. learnt lot of new things from this seminar....thanks sir

Rakesh Badgujar

2/04/2019

an awesome experience.. unbelievable...superb mentor.... fabulous monitors....hats off.

Namrata Khilari-Rane

2/04/2019

Best Academy to learn Stock market. Superbbbbly made complex stock market very easy.Loved the Gurukool learning system. Personalised attention with webinars & follow ups.Enhanced my learning curve drastically. Empowering people to came out of rat race & live a dream life.Really Amazing. By best decision in life to join this academy.

Yogesh Patil

2/04/2019

Awesome experience! Will always be thankful to Shri Avadhut Satheji for opening our mind & go into the market with a lot of confidence.Looking forward to your continuous blessings & support.Thank you Avdhutji.

Sandeep Khanolkar

2/04/2019

Avadhut Sir is the best at what he does, not just training but nurturing the minds of his students. The energy during each and every seminar is amazing, the support system of ASTA is awesome with each member looking after the others and working towards their success. The course material is paced in such a way that it covers a lot of concepts but still gives enough time to grasp and imbibe everything. I am lucky to be a part of this journey!

Bhanu Rishi

1/30/2019

Thank you so much Avadhut Sir for sharing your knowledge. It was an Amazinggg session, very very useful, We all will be amongst that 1 Lac People🙏🏻 Traders ki Fauj🤟🏻 Thank you so much to all the Mentees & Monitors for your guidance & support. Awaiting for rest all the Seminars😍 Cheers to ASTA 😇

Vipul Modak

1/14/2019

Thank u Sir...Great Seminar.. And all mentees are superb.. "SHARING AND CARING"CHEERS TO ASTA TEAM.. 👍🏻

Nilesh K.Deorukhkar

1/14/2019

Sir I really enjoyed .. honestly speaking i have done other courses of TA but u rock and enjoyed your seminar lot of new learning .. before seminar could recognise the pattens but now I can so rock solid seminar looking forward for PAPA... and It looks like I don't mind doing mentor ship program ... cheers sir...

Saachin Dosshi

1/13/2019

This three months have been important period of my life - first to unlearn what i knew about market and learning technical analysis. Now i am confident to form my own view about any script irrespective of fundamental knowledge about it. This is biggest take away and it reduced anxiety.

Sunnil S Bhase

12/25/2018

ASTA support system is one of the best. They took lot of efforts for each one of us so that we understand the concept. The courses are very well designed. At the end of the last seminar I was more confident on my entries and exit in the share market. Looking forward to be associated with ASTA and join their advanced training programme. Thanks a ton to Avadhut sir and mentors. My FB friends, if you are passionate about trading, just go for this beautiful journey of share market. I am sure you will love it by the end of the programme.

Malaya Saurabh

12/24/2018

I had an amazing experience of my life.. thank you team ASTA for teaching me everything from scratch ... ...it was truly life changing ......I can't thank you enough

Pravin G Thakrul

12/23/2018

Avadhut sir.. Am your geo 13 batch student.. very inspirational and full of knowledge .. thanks a lot for your guidance and unconditional support..hats off to you..Mansi Karandikar

Mansi Karandikar

12/23/2018

Full of knowledge.....Very beautiful experience...Thank you very much Avadhut sir & team Asta

Deepti Sawant

12/23/2018

"The Best" trading institution. Training is good. The Support team is better. But, Avadhut sir is the best. His humble approach, energy & passion is commendable, and his aura is very positive. And most importantly, the knowledge he possesses and imparts is humongous.I'd joined as a fresher and graduated as a trader. I have attended GEO program and the knowledge imparted through webinars and seminar is par excellence. Series of Orientation webinars (pre-seminar) and Concept webinars (post-seminar) are conducted to provide knowledge and to resolve any queries. AFOOFA culture (All-for-One & One-for-All) nurtured by ASTA is fantabulous. Mentees are always on their toes to provide a helping hand in resolving any doubts or queries. His support team rocks!!!I take pride in being a part of ASTA family.P.S. It's worth investing in yourself through ASTA. Eventually, you will thank yourself for making the right decision!!!

Dév Dān

12/16/2018

I ventured into this unexplored field of trading by facebook. Right from the eye opener to GEO series the training imparted is par excellence. Simple language, introduction to great techniques, preliminary training through webinars make a PRO trader out of you. I don't think any other course would offer such exhaustive knowledge. THANK YOU ASTA. THANK YOU AVDHOOT SIR.

Sanjeev Krishnarao Tonapi

11/24/2018

Excellent and useful training for those who want to take trading seriously. Good team to support you to understand concepts.

Avadhoot Sansare

11/24/2018

The best trainer in stock market

Prasad Prakash Wagh

11/24/2018

Good experience with asta family........thank you to avadhut sir for financial freedom.....

Mahesh Kolekar

11/02/2018

Being a trader and an investor since 2007, I had no clue what I was doing with my hard earned money. I had learnt some fundamental analysis which did not worked during the 2008 fall even in the best of the fundamentally strong companies. I tried candlestick charts and patterns but could not get my hands on them as sometimes they worked and sometimes they fail. I had lost almost an arm and a leg before joining the GEO course. After doing the GEO course, now I am able to make decent profitable trades. I am able to understand where the market is going. I am able to cut down my losses to minimum. I am much learned and a disciplined trader now. Sir makes us focus on the process a lot. The best academy to learn trading. Thanks Avadhut Sir for making trading so easy !!

Deven Kambli

10/31/2018

A to Z knowledge of share trading.Anyone can make money with the guidence of sir. Energetic personality with huge knowledge of subject. Highly recommended Everyone to join the program

Nidhi Lele

10/30/2018

Excellent mentor. With webinars before seminar well prepared Post seminar also well revised. Nobody can give so much. Freshers can redo whole geo series. Also think of booster preferably mentorship.

Subhashini Gopalkrishnan

10/30/2018

At ASTA U learn sanskars for life. Highly Recommended for everyone.it's not trading it's a journey & we all must be a part of it😀

Abhinav Verma

10/28/2018

In my struggle of making good money to live a better life and understanding the so called volatile share market; ASTA has contributed in a big way in my life. If followed the simple to understand rules, how one can earn good money in share market has become a truth for me after attending the SMM (Basic) seminar.The value of 'Being in Present, Being Compassionate towards others and Patience' were not new to me. But how to practice these values and how these values can help us earn big money and make our life livable was a life transforming experience to me.To share the practicability of ASTA's teachings; I witnessed, how an old lady (age 60+); where we can assume her limitations of understanding new concepts and use of technology on her behalf, has not stopped her from earning three times the money in merely a month. This live testimony has made my belief stonger on Sir's (ASTA's) teachings and his experience of 25 years in the industry.May it be the theory, practical sessions, easy to understand notes or the care taken by the mentors, "Precise Care" is what ASTA is. These guys are selfless ... A never before experience in commercial domain !I am now assured of a better life for me and my family, provided my dedication is on track. Fingers are crossed.Thanks Avadhut Sir !!! Lots of love and good wishes to you !

Ketan Bhosale

10/27/2018

Absolutely/Highly Recommended with 5 ***** Stars!

Amit Trangri

10/27/2018

Millions of thanks to Avadhut sir for such a motivational, very informative, very energetic with very positive influencing session. A lots of learnings & take a always to me. I know, it's beginning of a long journey. But now I am sure, I ll be successful under the shadow of your very effective guidance. Once again, thank you very much.

Mahesh Nalawade

10/16/2018

You will be exposed to the new world of trading!!! Go for it.....

Praveen Javali

10/16/2018

Very systemic training approach and well coordinated team. Passionate training professionals.

Lalit Patil

10/15/2018

Avadhut Sathe Training Academy is a must for traders who are illiterate in Technical Analysis.

Santosh Deshpande

10/15/2018

We recently did the SMM in Mumbai and loved the energy, positivity and the contents of the seminar. Best part of ASTA is not only the leader Avdhut Sir is exceptional, the team I.e. Mentees take a lot of efforts in understanding and resolving your queries on priority.Thank you so much Avdhut Sir and our mentees Rajesh Kutty Sir / Pradeep Kale Sir for sharing the wisdom and your best support.

Avinash Havele

10/15/2018

Amazing experience with the Asta team.excellent platform to learn in depth about the market in a simple way.. Thanks to Avdhut sir for providing this platform & making it simple for people who are totally fresher & new to this market world. Thank you

Meena Ashish Dube

10/15/2018

His way of conducting seminar no repeating but teaching through live examples

Dattatray Phadke

10/15/2018

Had amazing experience with ASTA and learned a lot in trading world.Thanks to Audhut Sir creating a wonderful platform and sharing his experience and knowledge.

Umesh Sawant

10/15/2018

Excellent platform to gain very good, precise knowledge to excel in the field of Trading in share& commodities markets

Gopalkrishnan Narayanan

10/15/2018

SMM COURSE IS REALY AWESOME FOR A FRESHER RATHER THE WHOLE COURSE STRUCTURE IS DESIGNED VERY WELL. VERY NICE TEACHING BY AVDHUT SIR. HIS EXPERIENCE AND KNOWLEDGE IN THE FIELD IS TREMENDOUS. REALLY I SAW A PASSIONATE TRAINER IN HIM. I NEVER EVER SEEN A MENTOR LIKE HIM. AND HIS MENTEE REALY DOING A VERY GOD JOB. VERY NICE SUPPORT EVERY QUESTION GET ANSWERED NEATLY AND THEY MAKE IT VERY SIMPLE TO UNDERSTAND THE CONCEPT. GREAT....

Chandramani Jagtap

10/15/2018

Avadhut sir and all the mentors make the understanding the concepts so simple. At times one might feel like it's not my cup of tea. But the assurance and hand holding that one receives that . . .yes you can do it help one to get over all the hurdles.Rest it is own study and the time one spends with the charts.

Shubhankar Dhar

10/15/2018

Amazing experience with all of participants in Asta family.

Neelam Rajmane

10/15/2018

all basic aspects are taken care very well.even a fresher feel empowered after the training

Sanjeev Agarwal

10/15/2018

osam teaching skill this is the best platform for fresh trader

Shreekant Gawade

10/15/2018

Great training skills and support from Avadhut Sir and team. Highly recommended!!!

Mayur Pawar

10/15/2018

ASTA is not only an Academy where you learn but it is more than a family where everybody is egar to help each other to reach to their goal. Avadhut sirs knowledge and teaching simplicity is impeccable. I'm really blessed to be part of such great and caring family. I wish all the success to ASTA and I will continue my great journey with ASTA with Discipline....

Shrikant Nanavare

10/15/2018

Amazing experience. educational life again start after long period. Specially Thnx Avdhut sir gadi la rulla var aananya baddal. navyane aayushyala survat zhali. aayushyala Navin kalatani milali .tya baddal dhanyavad full supporting entire Asta family.

Sarika Rajmane

10/15/2018

Attended the 13-14 Oct SMM program. This is the first time in my life I did a training whose value has no expiry date and the knowledge will continue to help me till the last day. The support system of ASTA is par excellence and the syllabus/program is made in such a way that even a fresher who has no market knowledge starts talking the language of a trader in a week's time.The teaching style of Avadhut sir is simple and effective; and his passion for imparting the knowledge is beyond par. Strongly recommended!!!

Saumitra Mohan Joshi

10/15/2018

Thanks a lot Avdhut Sir...for a new perspective and a new vision...?Exemplary teaching skills!!What a selfless person!! There is nothing more beautiful than someone who goes out of their way to make life meaningful for others!!! thanks for everything!!�Thanks a lot ASTA team!! ....Prasad Pujari

Prasad Pujari

10/15/2018

I am blessed that I got an opportunity to attend this seminar. Thank you sir and team

Poonam Nare

10/15/2018

Thanks Sir for parting with your intricate knowledge of the market and enlightening us on the opportunities each one of us have provided we stay focused and follow the guidelines taught.

Jaikumar Menon

10/15/2018

One of the best Share market training academy in india

Balkrishna Shetty

10/15/2018

Nice learning of skillsets

Parag Nerurkar

9/30/2018

I attended the first seminar today and it was like an eye opener.he is a brilliant tutor and his training is seen in his eyes with so much of passion.

Shah Sachin

9/30/2018

Well...I would not say it's easy to make money in the share markets even if you had some knowledge of technical analysis, BUT doing the GEO program with this academy has created a conviction that it's not difficult as well.After doing the GEO program, it felt like earlier I was trying to decipher the charts with both my eyes closed. Now it's a different story all together.Charts along with indicators tells a lot of things and this academy empowers you to listen to exactly what it's saying. Though every thing needs some practice.The teachings(both technical and values) will make you successful and humble at the same time.

Bhabani Nayak

9/14/2018

Awesome and jabardast Avadhut sir lectures.lot of thinking level change due to sir.

Vivek Surve

9/14/2018

Good you should attend it.

Praveen Gote

9/14/2018

If you dont know Words like Trading, Stock Market, NSE and BSE, and your willing to learn or have an overt interest towards stock market. This is the right place for you all. Right from Baby Steps to Decision making they will hold your hand all the way.Their specialties are THE SUPPORT SYSTEM, THE SUPPORT SYSTEM and THE SUPPORT SYSTEM. Just blindly go in, if you have any doubts you can inbox me. All the best👍

Mandar Sanchita Satish Chalke

9/12/2018

Practical Knowledge in the purest form . I have not seen any trainer like Avadhut Sathe , imparts so much wisdom in budding as well as experience traders. Learnt a lot from basic candlesticks to indicators and advance concepts like Elliot and altogether the combination and application of the same .

Akash Anande

9/11/2018

thanks avdhut sir and asta team for starting my new carrier.

Vishal Patil

9/10/2018

This is the ultimate destination for learning Technical analysis. The strong support system, awesome culture makes ASTA totally different from the crowd. I am extremely grateful to God for giving me this opportunity to learn from Asta. Avdhut sir is the best trainer, mentor, guru and the best person. Thank you sir for this wonderful journey.

Sonali Bakare

9/09/2018

great tuning point for financial freedom astha program

Sunil Gothankar

9/09/2018

very nice feeling to become a member of ASTA ...

Nitin Laxman Pawar

9/09/2018

I would like to recommend the Eye Opener Seminar for people who are not aware about the various opportunities available in Stock Market Trading.....and will help them to focus on their Motive in life...

Pratibha Chinchankar

9/09/2018

Absolutely fantastic experience...I was looking for someone like Avadhut Sir for ages so desperately and I am so lucky to find him... If you want to make successful career in financial market Avadhut sir is the answer...

Abhijit Yadav

9/09/2018

Dear allIt's been an amazing experience throughout this GEO program!Thank you for giving us this opportunity to learn and shown us our potential. I am sure everyone will do great after this journey of learning .now i am very sure that if we follow the Discipline and Process with Focus and Belief all dreams will come true very soon. Thank very much Avdhooth sir and whole team. Wishing you all the very best in life!thanks once again 😊

Ashish Dumbre

9/09/2018

Can't be described in words. One has to join this great academy get most enthralling experience by him/ her self. 👍🏽

Ramesh Kachru

9/09/2018

Avdhut Sir,First of all heartfelt thanks for showing the world of stock markets and the abundant opportunities it is providing to Retail investors. It was a great learning experience and you have really changed my perspective of looking at markets. Thanks to you for all what you have taught in the GEO program. The intial anxiety, inquisitiveness made me take trades in haste and suffered losses.But mistakes make you wiser. So read the books again n again, analysed and studied charts. It paid rich dividends. A disciplined approach has helped me to take trades and be profitable.As you have reiterated many times, markets will give you opportunities in abundance, so will stick to the planned and disciplined approach and keep patience. Last but not the least, thanks to the Monitors and Mentees who provided the extra support in instilling confidence.

Vaibhav Palnitkar

8/06/2018

Excellent training skills of Avadhut Sir, supported by pre-Seminar Webinars and post-Seminar Webinars, ensure complete absorption of teachings.

Dilip Joshi

7/31/2018

I am a total fresher here. Before this day i had never seen charts, never followed share market and always use to think that share market mein fullon jhool chalta hai. I have never attended any other workshops pertaining to share markets before an Eye opener conducted byAvadhut Sathe Training Academy. That also i was referred to by a friend of mine who in turn was recommended by her friend. Honestly i had attended the eye opener just to give my friend company. But from the moment i attended the Eye opener i was sure that I want to learn more about it and this was solely because of Avadhut Sir. So it so happened that my friend dropped out after the Eye Opener but I moved ahead due to Avadhut Sirs session impact on me at the Eye Opener Session. The way he teaches is very simplified. He gives freshers more importance and his sessions are not per-structured but he designs them as per the class understanding. Today after attending his seminars and well assisted webinars conducted by his team my perception that financial market is not my cup of tea has completely changed. Nothing is rocket science is what he made me believe. I can also try my hands here with systematic study and understanding provided by Avadhut Sir. I m lucky that I have never attended workshops anywhere and only at Avadhut Sathe academy. Everyone here in this family are ready to provide a helping hand whenever needed. I am not just saying it but I have experienced this support. So Three Cheers to the entire family of Avadhut Sathe Academy.

Bhavana Pavani

7/30/2018

Best trading academy for Freshers

Rahul Shejwalkar

7/21/2018

A good teacher can inspire hope , ignite the imagination and instill a love of learning. You gave us a ray of hope in our life.

Varsha Sarawate

7/19/2018

It was a privilege to attend the seminar,the teaching process was very simple & to the point,for a fresher like me it was great learning experience.Avadhut Sir Rocks.

Kirti Chheda

7/18/2018

I have put my baby steps in trading field with the confidence provided by ASTA team and I am sure that this journey will help me to reach another level of success under avadhut sir's guidance . Thank you sir for being there behind of us as a guru..

Vinav Hatim

7/18/2018

The overall experience has been really amazing. Very helpful and cooperative ASTA team. Hats off to the AFOOFA tradition ????????????????????????????????...Words arent enough to express emotions towards Avadhut Sir's teachings and his obligation in our lives...You are the best and I am lucky to be your student..Thanks a Lot Sir????

Shrey Agrawal

7/18/2018

Excellent training by excellent trainer

Nilesh Kakade

7/18/2018

Frankly , I was sceptical when I attended the first session thinking this may be another quick , get rich scheme . Well , I was grossly incorrect. The sessions I have attended till now has given me a kind of clarity on the stock market which I have not had for last several years . The best part is the easy and simple language which Avadhut sir uses and I have seen technical terms being explained in a layman's language and his passion shines through the sessions . This is what sets him apart . What's also very endearing and commendable is the support system of the former students and mentees which gives the much needed comfort and courage for people who have no knowledge of financial markets whatsoever. Keep the good times rolling ASTA !!

Venkatesh Iyengar

7/18/2018

I have always wanted to get in financial markets but there was no one to guide me. Thankfully I came to know about ASTA. I wish I had know about them earlier. Thanks to avadhut sir and his team for making learning so easy for us.

Mini Nair

7/18/2018

Just follow ASTA, It would change your lifestyle

Sudam Hande

7/18/2018

Must join if u want to be a Pro in share market..Avdhut Sathe sir will never let you down...

Anand Mohane

7/18/2018

ASTA is not just about technical course.... Here u will learn how to be patient and keep right attitude. The positive energy you get from this man is immense. He seems to be very genuine and helpful. Just one session (SMM)have change my attitude towards share market and eagerly waiting for next session.

Amit Gambhir

7/18/2018

Avdhut Sathe sir, is one of the best teacher I have ever come across in my life. He is having great passion for teaching. He is very much focused on developing skills and according to him money is the byproduct of our skills. People who are scared of stock market, starts loving being in it and make profit out of it.Asta is one the greatest academy with a great mentor Avdhut sir, and great support team of mentees...

Prashant Pereira

7/18/2018

A very good academy and the sole reason is Avadhut Sathe Sir. It is very evident that he is passionate about trading and more than that he loves teaching one and all how to trade. He shares all the know hows about trading with his students making them comfortable. A great personality, very knowledgeable and very humble at the same time.

Darshan Ravanang

7/17/2018

Avadhut Sathe is phenomenal ! His style of convincing concepts is extraordinary! ASTA is a great family to be in and they really care a lot about new joinees.Hats off to you Sir.

Harshal Kadam

7/17/2018

After attending SMM many concepts got clear. Also, come to know the mistake that I have made in my past trading. Many more to learn and learn and learn.Avadhut sir you really made things simple to understand. For my remaining life, I want to be a part of ASTA team.I really wish that you should always remain HEALTHY. So you can share your knowledge with many more.Thanks a lot, Avadhut Sir.

Jayendra Singh

7/17/2018

Bullish System follows the Bullish system.????

Kuldeep Jain

7/17/2018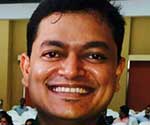 "Avadhut sir is the ignition for those propellers where even sky isn't the limit."
I am an engineer by profession and work for a MNC. Investments is my favourite topic and I wanted to learn everything I could about investments. I have attended all of Avadhut's seminars and with the skills I learnt, while doing my job, I earned an additional income, 5 times of my annual salary in a year and am able to take care of huge medical expenses every month. Since I attended my first seminar, I moved from a 1 RK to a 2 BHK and I am hungry for more. I believe to gain wealth and to be successful in the market, one only needs to follow the basics taught by Avadhut in his seminars.
– Avinash Sawant, Age 33
Moved from 1 RK to 2 BHK and also earned over 5 times of annual salary in a year

Avadhut has been trading in the stock market since 1991 and has witnessed major bulls and bears market cycles in the last 25 years. He is a visionary, a great story teller, an experienced trader, and a passionate trainer.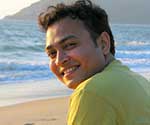 "Wish I had met Avadhut Sir 10 years back, I certainly would have been a multi–billionaire by now!!" I will never forget the day I attended an introductory seminar of Avadhut sir, as it proved to be a life changing moment.
I must say that I was blessed to get my first exposure to the stock market with Avadhut Sir. I like the simple yet detailed approach in his teaching and mentoring. Avadhut Sir puts all his experience and skills to use, to ensure we master the Mind, along with our Method and Money Management.
The Mentor program not only helped me to become a master trader, but it also brought a lot of clarity in my life and showed me the path that I can walk to fulfil my dreams. My risk-taking ability has increased and I am no more fearful about facing challenges.
At the age of 34, I quit my high paying job, something most people only dream of. This would have not been possible without the Mentor Program.
Thank you is a very small word for the change Avadhut Sir and the Mentor team have brought into me. God Bless All!!
– Sunil Sawant, Age 34
Earned 5 times his monthly salary in just 5 hours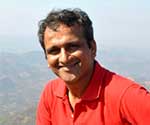 "Kudos to Avadhut as a Trainer, Mentor and a great human being that he is. Thank you for showing me the path to prosperity!"
It all began when my Mutual Fund consultant advised me to buy a stock and on questioning why? Didn't get an answer so the search began.. It was only when I met Avadhut that I learnt the 'Art' of Technical Analysis. It's just not about a head and shoulder or a flag, it's much more..that you learn with Avadhut.
The Mentor Program with him was a perfect icing on the cake..where it was not just fine tuning of reading charts but a test and development of character. You need to be a tough character to survive and thrive in the financial markets.. Kudos to Avadhut and his Mentor Program!
I trade in cash markets due to paucity of time. It's fun buying and believing. It's fun to see your picks working to your expectations. It's fun not hunting for tips. It's fun when brokers contact you for technical query.
Thank you Avadhut for all that I learnt from you!
May many others make a fortune with you…
God bless.
– Vinay Adhyapak, Age 41
Consistently making over 5% returns every month

GEO (Get Edge Over Others) is our flagship program consisting of 4 seminars – SMM (Level 1), PAPA (Level 2), FOME (Level 3), and GUE (Level 4). It is aimed at building the right knowledge, skills and experience required in stock market to gain an edge over others.